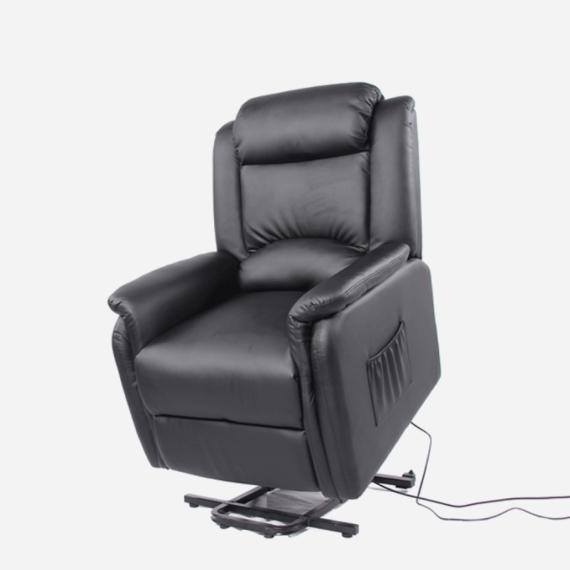 Does Medicare Cover Lift Chairs?
Making a list of all of the things that Medicare covers, just from memory, seems pretty impossible. There are many things that seniors need from a medical standpoint, which is the point of the Medicare program overall. With so many things that may or may not be covered, research is needed for many of the questions that people have. This site has the tools and articles you need to get these questions answered. One popular question that people ask is whether or not Medicare will cover lift chairs. If a medical professional or friend has suggested a lift chair could improve your life, this research is essential.
Whether or not your Medicare plan will cover a lift chair is a little bit harder to determine overall. There are different factors that are considered. Stop searching for answers all over the Internet and use this top insurance information site to get the answers you need.
What Is A Lift Chair?
Devices that help people get up and down from a standing position or from a sitting position are called lift chairs. These motorized devices are self-controlled to help people get from one position to the next. Some people use them as a double-up chair and bed, but this is not recommended for long-term use. Using them short-term, for napping, can be done in some situations. Not all chairs available on the market are suitable for this, however, so you will want to evaluate your needs to determine the best type of lift chair for you.
In most cases, lift chairs look just like refiners. They have the additional benefit of helping people get up from the sitting position they are in to a standing position, however. They can be used going the other direction as well, and are considered pieces of medical equipment. Three types of lift chairs exist.
The first type of lift chair that is available is a two-position chair. This is the most basic form of lift chair and is perfect for many people's unique circumstances. There are two different reclining positions these chairs utilize. The first of these is the traditional 90° upright angle. This is the position that most people sit down in. Also, the chair has a 45° recline, which elevates a person's legs and reclines their back 45° backward. This process is done utilizing both a reclining motor and a leg elevator. Both of these are attached to one motor, so as one part of the chair reclines, the leg support will elevate.
Another type of lift chair is the three position lift chair. This is similar to the two-position chair, but it features an additional angle. The chair still has the 90° upright angle, as well as the 45° recline. Added to the mix is a reclining angle that goes to a mostly flat position. This allows the person utilizing the chair to take more pressure off of their back and joints. This can be a good position for short-term naps, as well as reading and watching TV. This type of chair often still uses one motor, and the aspects of the chair that are elevating are generally one moving part.
The last type of chair, the infinite position lift chair provides the most flexibility for its users. This type of chair allows you to set it up in a variety of positions so that the user is as comfortable as they can be. People can sit upright, lay flat, have their back at a 45° angle, and in some cases, raise their legs above the angle where their head is, which can help increase blood flow.
Some people refer to infinite position chairs as zero gravity chairs. Of the types of lift chairs, this chair uses two different motors. This provides additional flexibility and allows parts of the chair to work as separate devices in some ways. The cost of this type of chair is most often higher than the other types of lift chairs, something to keep in mind when researching chairs you may want to purchase. They are also generally the most comfortable, another consideration.
Will My Medicare Plan Cover A Lift Chair?
One of the biggest questions people have about lift chairs is whether or not their Medicare plan will cover the chair. Medicare Part B can cover these in some situations. Lift chairs are considered durable medical equipment, which means they are covered in the DME portion of your Medicare Advantage plan, as well as the Medicare Part B plan. It is essential to get more information on what is covered when selecting your Medicare plans.
Keep in mind that if Medicare has already paid for another similar item, like a scooter, wheelchair, or other motorized device, you might not qualify for a lift chair under the Medicare plan. You will also not be covered if you are in a skilled nursing home or if you are residing in a hospital. The part of the device that is covered by your health insurance plan through Medicare is the motor and contraption that lifts you out your seated position. If a spring device is utilized for lifting you out, the device may not be covered. Also keep in mind that the fabrics, cushioning, and your Medicare plan might not cover accessories that are received with the device.
The DME portion of your Medicare coverage still fits within the normal percentages for coverage. This means that Medicare will pay for 80% of the motorized device if you are eligible. As a patient and Medicare policyholder, you will be responsible for paying the remaining 20%, in addition to the other costs for the chair that are not covered. There are supplemental insurance plans for Medicare, also called Medigap plans, which often cover the additional expenses.
After deciding which chair you want to purchase, you will need to buy the chair from the supplier. Your insurance provider, or in some cases you yourself, will need to submit a claim to Medicare. After this happens, you will be reimbursed for the costs that are covered by Medicare. Keep in mind that the reimbursement price can vary based on the state that you live in. Each state has different guidelines and regulations when it comes to lift chairs.
Medicare will also verify that medical standards needed for covering your lift chair are being met. This includes a number of possible requirements such as:
- Not being able to stand up on your own from a regular armchair
- Having severe arthritis in your knee or hips
- If by not having the chair you would be confined to another bed or chair
- If you can operate the lift chair yourself
- If you can walk after you are elevated to a standing position
Not all of are required, but these are some standards used to determine if a lift chair is medically necessary. The definition for medically necessary is what Medicare uses to determine if a piece of durable medical equipment is covered. If the equipment is necessary for you to survive and/or treat your condition, it has a higher likelihood of being covered by the Medicare program.